A
A
A


Topic RSS

Les outsiders qui nous écrasent quand même : Harlock et House of Magic. :p
[Box Office]





(0

votes)
11 février 2014
12:28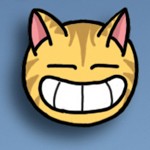 Forum Posts: 9552
Member Since:
26 juin 2013

Offline

Juste histoire de montrer à quel point on a été mauvais sur 2013 en matière de films d'animation français :
- Notre champion au Box Office est L'Apprenti Père Noël et le Flocon Magique avec un total de 632.760 spectateurs.
- Un film en 3D pour mômes avec un chat mignon, Le Manoir Magique / The House of Magic, sort en fin d'année. C'est produit par Studio Canal et réalisé par les belges qui ont pondu les aventures de Sammy la tortue, cruelle repompe de la petite tortue de Finding Nemo... Résultat ?... 1.012.357 entrées... 

- Assez fort aussi dans la catégorie, Space Pirate Captain Harlock (connu sous le nom d'Albator chez nous) : pur jouet en 3D assez impressionnant techniquement mais très gratuit et vachement WTF JAPOONNN par certains moment... Et le résultat ?... 718.657 spectateurs. Même lui, il fait mieux que le meilleurs score de notre année 2013. 

Bref, cette année on aura pas de mal à faire mieux... Et c'est déjà bien partit pour avec le succès de Minuscule.